I've always been fascinated with hypnotism. That doesn't mean I believe that it works, but that also doesn't mean that I don't believe it can work either. Confusing right? Well, get ready to get your mind boggled even more with the Hypnocube Animated LED Cube.
The cube has a complicated array of LED lights that light up and blink in various patterns and sequences while you stare at it–and eventually get hypnotized into a different state of consciousness. You can expect to be kept reasonably entertained with this thing for at least 30 minutes before you even see the blinking patterns repeat.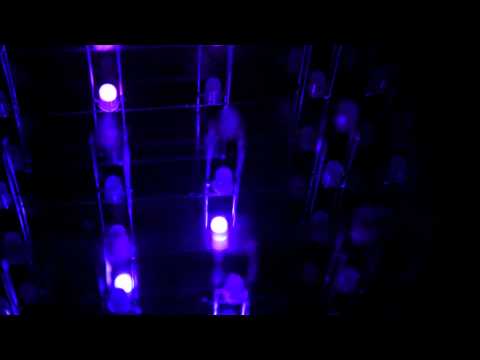 Hypnocube Animated LED Cube
Cube of mesmerizing LED lights that blink, morph, and change while you stare
Pictures do not do this piece justice – it is stunning in person
Excellent zoning out device: just gaze and relax
Animated light shows runs for over 30 minutes without repeating
Cube composed of 64 multi-color LEDs
Includes power adapter
The Hypnocube Animated LED Cube is available from ThinkGeek for $99.99.
Category: Cool Toys, Gigadgets, Outtasight, Take My Money